There comes a time in every writer's life where they reach an impasse; the words stop flowing and nothing they do seems to be of help.
Writer's block is a condition whereby a writer loses the ability to produce new work or experiences a slower writing process. It is frustrating and overwhelming and it makes you feel like you're an imposter too.
Writer's block is not a new phenomenon to me as I've been there quite a number of times myself. When my blogging juices stop flowing, I simply relax because I've realized that forcing it yields 0 to -50 results. It only makes things worse and extends the bubble much longer for me. I use these 5 Easy Ways To Overcome Writer's Block, they usually help and you can try them too.
Related:
Sometimes, you actually want to write but you're short of ideas and topics to discuss. All you're looking for is a topic that interests or applies to the messaging of your blog and you'll be able to develop some content around it. You think and search endlessly for something to write about but you can't seem to find anything in everything around you. It's okay, I've experienced this too and I feel this is even worse than when you're uninspired.
Luckily for you, I have some blog post ideas that will get you writing again below;
1. TELL A PERSONAL STORY
We all have personal stories that people can learn a thing or two from, why not share it with the world?
2. REVIEW A BOOK/MOVIE/PRODUCT
If you have a lifestyle blog, it's easy for you to incorporate a review into your blogging schedule every month. Reviews are one of the simplest posts to write because it's your personal opinion about something.
3. COMMENT ON SOMETHING TRENDING/IN THE NEWS
There's always something trending that everyone won't stop talking about. Well, you can let your readers know your opinion about it especially if it applies to the focus area of your blog. Remember when Nike introduced the plus size mannequin and the social media world went crazy, here's what I wrote about it; Nike Debuts Plus Size Mannequin & It Sparks Controversy.
4. PROVIDE A STEP-BY-STEP EXPLANATION/GUIDE FOR HOW TO DO SOMETHING

People love guides because it's better than cracking their heads trying to figure something out. Why not help your readers by providing a guide on how to do or use something?
5. EXPAND/COMMENT ON A QUOTE YOU LOVE

I'm a quote lover, I hope you are too. Some quotes give life more meaning and sharing a quote you love with your readers, telling them why you love it, may make them love it and apply it to their lives too.
Related:
6. WRITE ABOUT YOURSELF
A post about you is easy because it requires no research and it's a good way to remind your readers of some vital information about yourself or to introduce yourself to new readers. I've done a few about me posts like 10 Weird Things You Probably Didn't Know About Me and 5 Things I Can't Live Without.
7. INTERVIEW SOMEONE ON YOUR BLOG
You can easily create an interview segment on your blog and reach out to people that inspire you or thought leaders in your focus area. The best way to achieve this is as a Q&A. Send your already prewritten questions to this person and share the questions and answers on your blog.
8. WRITE MONTHLY RECAPS
This is another easy blogpost idea because you're basically sharing everything that happened in a particular month with your readers. You can choose to do this monthly, bimonthly, or quarterly. It's absolutely up to you.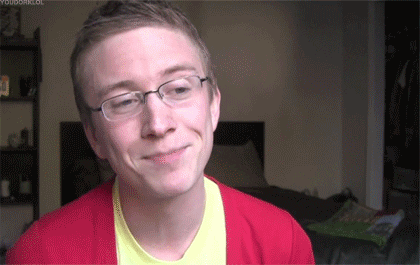 I'm sure by now, a lot of ideas have popped up in your head. Write them into your calendar and start planning your next post. Tips 1 – 5 were culled from Platform by Michael Hyatt. It's my current read and I recommend it for every blogger. Trust me, it contains a lot of juicy information for you.
Blogging tips are always useful and we can never get enough of them. Which of these ideas are you trying next?
Mariam Shittu